Old East Village News March 2016 Edition
Distribution of the March issue of The Old East Village News starts Saturday, March 5. You can also read it online by clicking right here
Help Choose our Logo!
The OEVCA's Community Exchange Project continues to take shape. The project now has its own website -- www.oevcommunityexchange.ca -- and you can sign up as a block connector, sign up for more news as it develops or, this week, help choose a logo! You'll find online voting at http://www.oevcommunityexchange.ca/vote-for-logo.php 'til December 12th!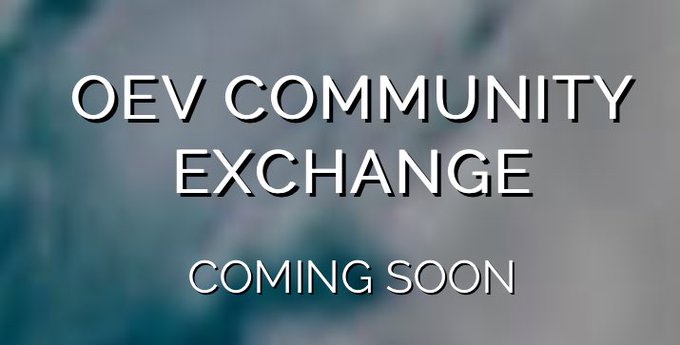 Old East Village News September 2015 Edition
Distribution of the September issue of The Old East Village News starts Saturday, September 12. Topping page 1 is a look ahead to the annual general meeting of the Old East Village Community Association September 24, when members will be asked to okay a constitutional change to reduce the size of the executive -- President Kristina Greenaway Courey sets out the reasons in her column. This issue also looks back in photos to the summer's block party and the Boyle Activity Council BBQ; reminds parents of programs for schoolchildren; celebrates the 100th birthday of the Carson Library; highlights new shopping opportunities on Old East's stretch of Dundas Street; and details progress on a number of important developments on the horizon.
You can also read it online by clicking right here
NEW FACES JOIN OLD EAST VILLAGE COMMUNITY ASSOCIATION BOARD
Thanks to those of you who were able to attend the annual general meeting of the Old East Village Community Association.  For those who weren't able to attend, you'll find a summary account and updated information here shortly, and you can watch our year-in-review slideshow on our Vimeo channel to spot yourself and your neighbours living it up in the Village.
 In the meantime allow us to introduce the new members of your executive committee:
Benjamin Vazquez (vice-president); Lori Aitken (secretary); David Cook (director-at-large); and Carrie Vaughan (director-at-large). All of them are already great contributors to the neighbourhood, and they're full of enthusiasm for the work ahead. Your full executive will soon be planning a great 2015/16 in the OEV, and we'll likely be sharing ideas with you at the first general meeting in the new year.
ReForest London is coming to OEV...and they need your help!
Thanks to ReForest London, you can create change, one tree at a time. 
100 volunteers are needed to help ReForest London with their first ever Neighbourhood Tree Blitz this June. Over 300 native trees will be planted in London's lowest-treed neighbourhoods and help is required. You can create real change, one tree at a time. To volunteer, follow the link.
The Neighbourhood Tree Blitz will take place on the last two weekends of June, targeting a different neighbourhood each day. ReForest London is focusing on four of the neighbourhoods with the lowest tree cover in the city in this year's Neighbourhood Tree Blitz. In coming years, they hope to extend the opportunity to all neighbourhoods needing trees so all of London can enjoy the many benefits that investing in trees brings.
The Neighbourhood Tree Blitz dates are:
Saturday June 20 from 9:30 to 1:30 pm, Carling Heights, Knollwood Park Public School, 70 Gammage St
Sunday June 21 from 12:30 to 4 pm, Argyle,  Mary Immaculate Church, 1980 Trafalgar St
Saturday June 27 from 9:30 to 1:30 pm, SOHO, Duchess Of Kent Legion, 499 Hill St
Sunday June 28 from 11:30 to 3 pm Old East, Boyle Community Centre, 530 Charlotte St
Four training sessions are scheduled:
Wednesday, May 27, 7 pm, ReForest London, 944 Western Counties Road (Bruce Pavilion Building)
Tuesday June 9,  6 pm, ReForest London, 944 Western Counties Road (Bruce Pavilion Building)
Wednesday, June 10, 12 noon, 2nd floor, City Hall, 300 Dufferin Ave
Thursday, June 11, 7 pm, Argyle, East Library, Rotary Room, 2016 Dundas St.
Interested? Volunteer sign-up can be found here.
Questions?
Please contact Louise Hollingsworth, Neighbourhood Tree Captain Coordinator at 519-936-9548 ext 225 or by email at This email address is being protected from spambots. You need JavaScript enabled to view it. .
ReForest London's thanks goes to the City of London TreeME grant and The Richard and Beryl Ivey Fund, a fund within London Community Foundation for funding this project.